[[National stuff -
Holy Fuck play the Magic Stick 5 - 29
The Doves play the Majestic Theatre 5-30
]]
DC Pickz:
Hopefully this can get off the ground - Thursday night shows at the Woodward Avenue Brewery. It's still interesting, if not engaging, to see a show inside the place - but mostly I, like others, am just hoping for another viable venue in/near downtown Ferndale. Continuing their Thursday series is
Carjack
,
Dutch Pink
and
Bloodbird
.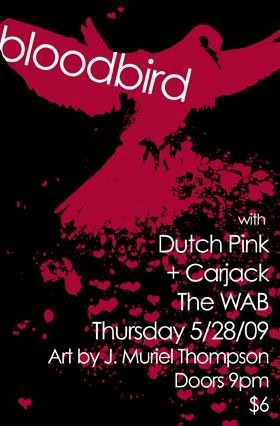 Also, on Friday May 29 - at the Lager House, Detroit poet
Richard Wohlfeil
presents a new release through his publishing house Lo and Behold - featuring a book of poetry by Livonia school bus driver
Randy Foreman
. The line up to celebrate includes
Glemie Derale Beasley
( (Detroit hunter and bluesman, recently pressed for his "Fresh Coons" signs around town),
Danny Kroha
(of the
Gories, Demolition Doll Rods, and The Readies
), and
The Potions
. Lo and Behold is described as "an independent publishing house tending toward the experimental and avant garde in modern lit."
more info at: myspace.com/loandbeholdpub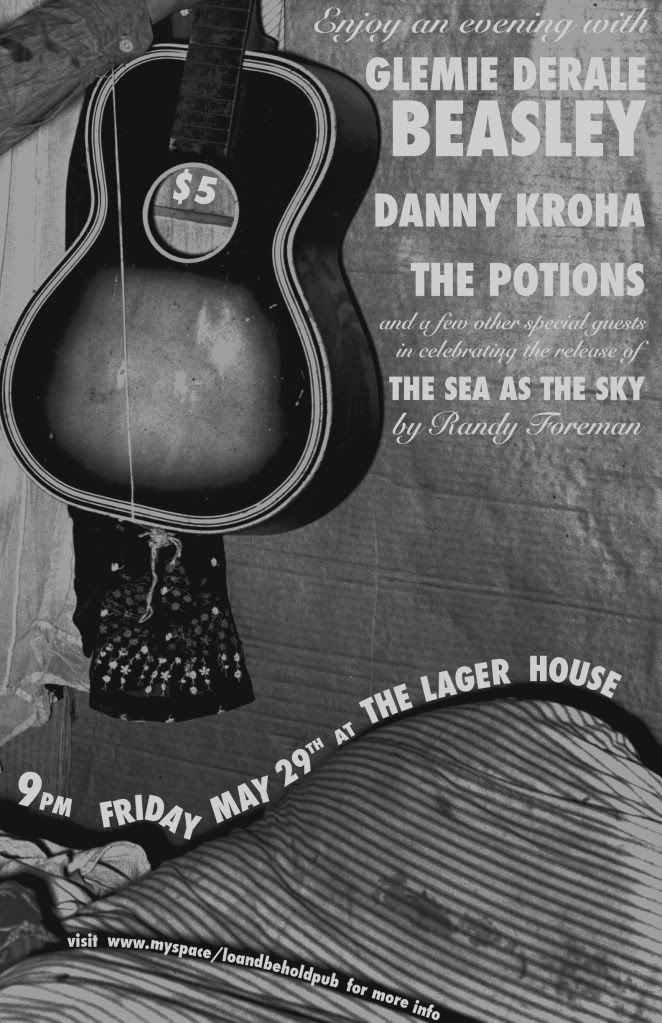 The rest of this weekend's goings-ons....in posters