Busy buzzings all around...the port-a-potties are being bussed in, the vendors are dusting their shelves, the roads are getting hotter and the bands are lugging gear into vans only to have their access to the stage hindered by the throngs of bustling bodies - the air is thick with humidity and body odor and beer and smoke and feedback...
It's either 40 years ago, and it's Woodstock - or it's this upcoming weekend, in the Metro area..., what could be one of the most daunting weekends we've ever faced, in terms of entertainment option - and huddled populace
Down the list....

The Fucking Awesome Fest - inside/throughout the Majestic Theatre complex - 80 bands! Thursday Aug 13 - through - Sunday Aug 16
info - http://majesticdetroit.com/awesome/ (for line up + info about the scavenger hunt!)
~




The Re-scheduled Stolen Media (film and music) Festival - featuring The Electric Lions, Silverghost, Bride Stripped Bare and Los Minstrels Del Diablo. - (last Saturday was rained out - Theatre Bizarre will repeat the Saturday show, on Fri Aug 14)
info: www.myspace.com/theatrebizarre

~
GOLD Music & Arts Festival
- at the Factory in Rochester
2 nights of Free concerts - Friday Aug 14 and Aug 15 - and an all day festival in downtown Rochester (with 10+ bands) on Aug 16
more info:
myspace.com/goldmusicfest
~
There's also
Scarlet Oaks
at Northern Lights Lounge (Aug 15)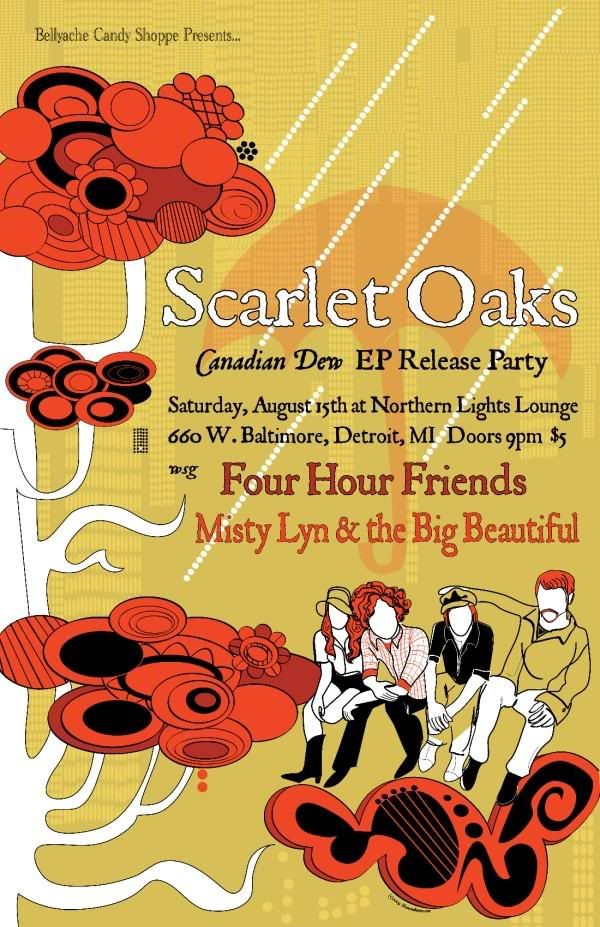 and
The Rue Moor Counts
at the Lager House (Aug 15)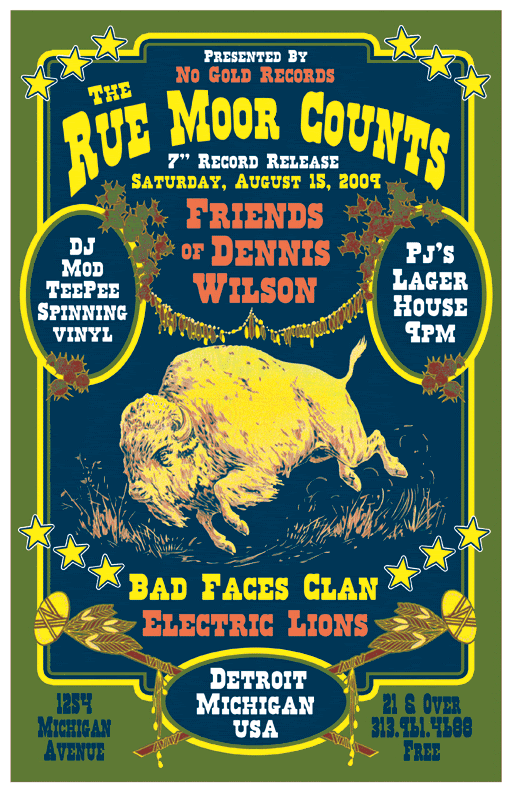 and then also, though I'm not sure I need to mention it - there's the mess of babyboomers with buffed and belching cars, clogging up the main drag of transportation...reliving the bygone days of their 20's, whilst the actual days of other people's 20's, (those whom are actually
in
their 20's) have to stand on the side line and let the nostalgia and consumerism orgy precede.
That's all happening between now and Sunday...
get some sleep these quiet few days...we're about to take the plunge!
~
p.s.,
Skygreen Leopards
+
Outrageous Cherry
+
The Decks
- tomorrow night (Aug 11) at
Small's
in
Hamtramck
!